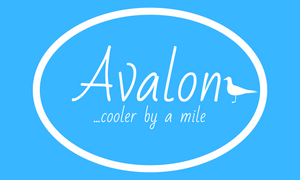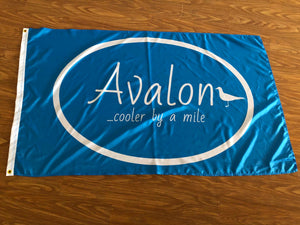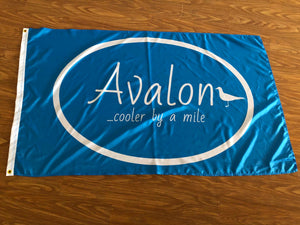 Avalon Flag
Take your passion for the beautiful beach of Avalon to the next level and wave your very own Avalon Flag. 
Designed with a beautiful baby blue your flag is built for flying high off your deck, beach, or beautiful wall decor! When summer's over, take your flag home and always be reminded of your favorite summer vacation!

3 x 5 ft 
100% Durable Polyester
2 steel Grommets for easy hang
Double-stitched fabric built for heavy winds
If you don't like your flag for any reason shoot us an email and we will refund you the money! 
Renting? Shoot us an email at contact@beachtownflags.com and we'll make sure you get your flag before you leave! Have any other questions? Contact us and we'll get back to you ASAP!